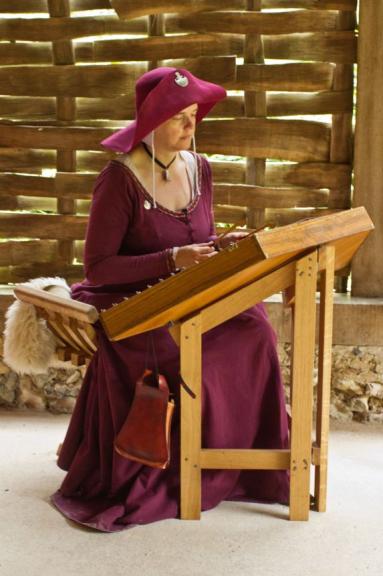 I have an ever increasing collection of reproduction ancient and medieval instruments (Lyres, Harps, Dulcimer, Shawms, Crumhorns, Recorders, Bagpipes, Curtals ...) . It's currently over fifty and varying in size and authenticity with a few more modern instruments now sneaking in. They get used in my talks and storytelling as well as for music gigs in their own right.
My repertoire is mainly from sources that date from the earliest surviving into the sixteenth century and some of it is recorded on 'Etoile' which I recorded as part of Stella Splendens. 'Etoile' is basically a thirteenth to sixteenth century dance album with a few chill out tracks. It's due to be available online soon but for now please email me for more information about it or go to the Facebook page:- Stella Splendens on facebook As a group we travel the country and have had great fun playing for a banquet in Guildford as well as more authentically at Sudeley Castle. We're going to be at it again for Loxwood Joust Banquet, this time in Horsham. Contact me or see the events page for details.
I also run dance workshops and have had great fun teaching medieval and sixteenth century dances.
I also play with the Colchester Waits and we have also recorded a CD 'Playing around the Town' that was released a concert in Mark's Tey Church.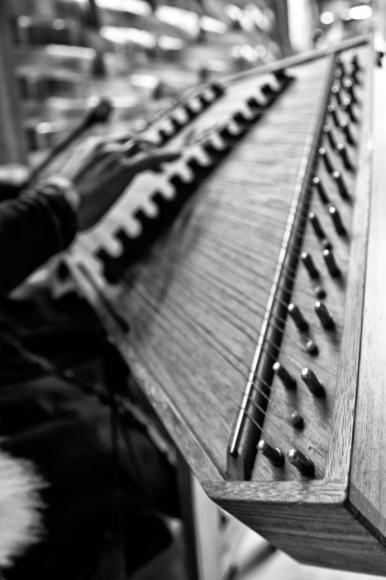 i